Macabre Pest News is dead as of June 31st 2008 so there will not be more issues because of lack of interest in the "so called" underground metal scene therefore this is last 4th issue. So demos won't be reviewed ... Don't send anything ! ! !
(A4) 20 pages - 9th Plague, Desaster, Goat Semen, Oppression, Deathevokation biography, plus reviews (demos, ep's)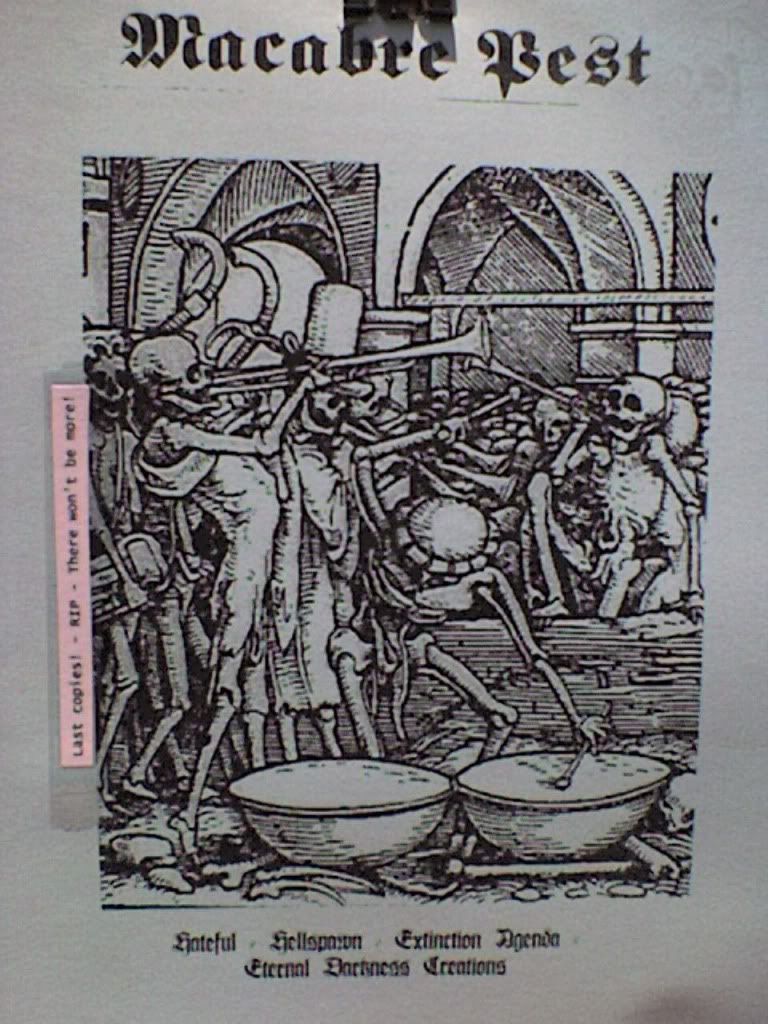 (A4) 18 pages - Hateful, Extinction Agenda, Eternal Darkness Creations, Hellspawn plus reviews and biographies of Chilean Massacre and Pentagram.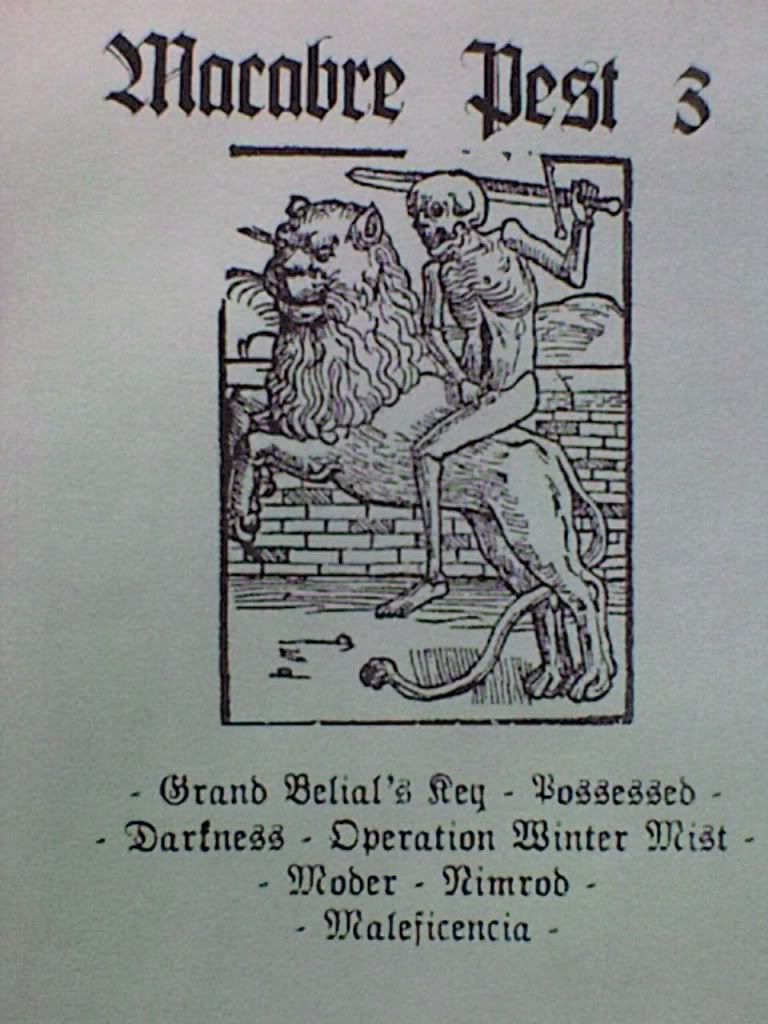 (A4) 20 pages - Grand Belial's Key, Jeff Becerra / Possessed, Operation Winter Mist, Darkness, Nimrod, Moder, Maleficencia plus reviews and ol' Abigail biography.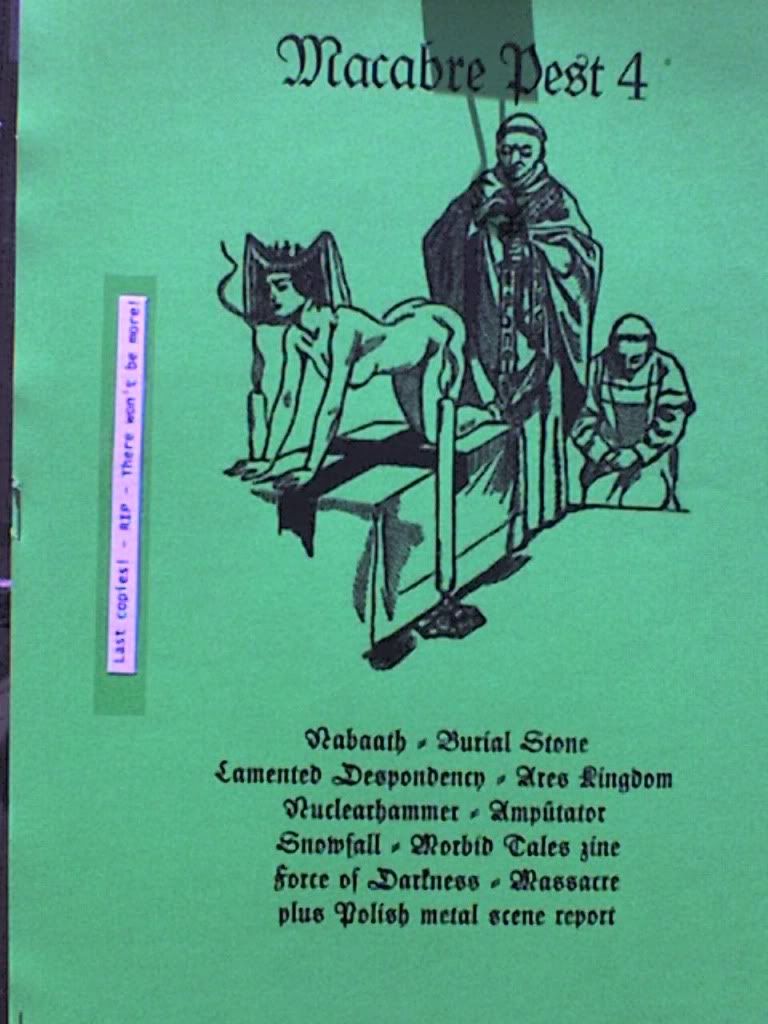 (A4) 30 pages - Nabaath, Burial Stone, Lamented Despondency, Ares Kingdom, Nuclearhammer, Ampütator, Snowfall, Morbid Tales Zine, Force of Darkness, Massacre, Polish Metal scene report and reviews.