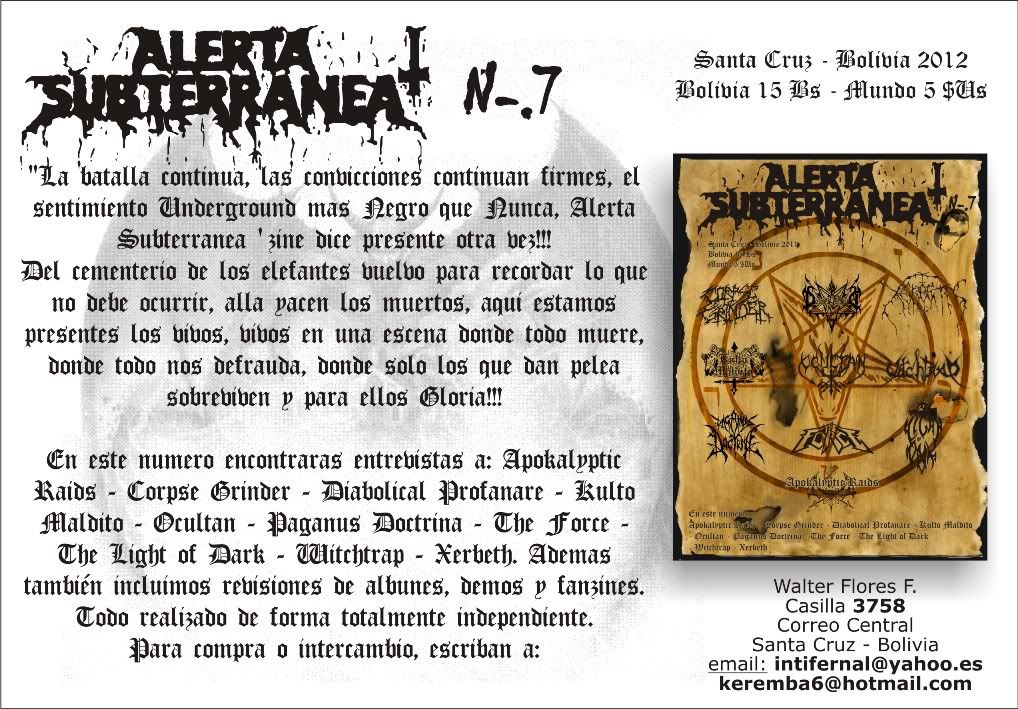 Saludos Infernales!!!
Adoradores y Cultores de material impreso esto es para ustedes: Alerta Subterranea 'zine Nro 7 ya esta disponible en el formato ya conocido por ustedes, en esta ocasion con entrevistas a: Corpse Grinder, Ocultan, The Light of Dark, Xerbeth, Kulto Maldito, Diabolical Profanare, Paganus Doctrina, Apokalyptic Raids, Witchtrap y The Force.
El precio a la venta es de 15 Bs.
Intercambios son bienvenidos.
C/o: Walter Flores F.
Casilla 3758
Correo Central
Santa Cruz - Bolivia