SOLOTHUS (Fin) Ritual of the Horned Skull. Demo tape out now! Death doom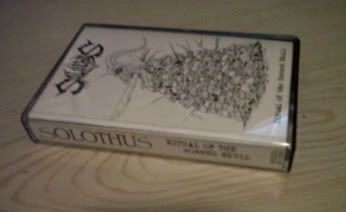 DOOM ON YOU!
The first demo of finnish Death doom band SOLOTHUS is now released on tape
with a bonus unreleased song, on Nihilistic Holocaust recs.
Expect 20 minutes of 90's Death doom, with traditional doom influences.
http://nihilistic.voila.net/cadre2.htm