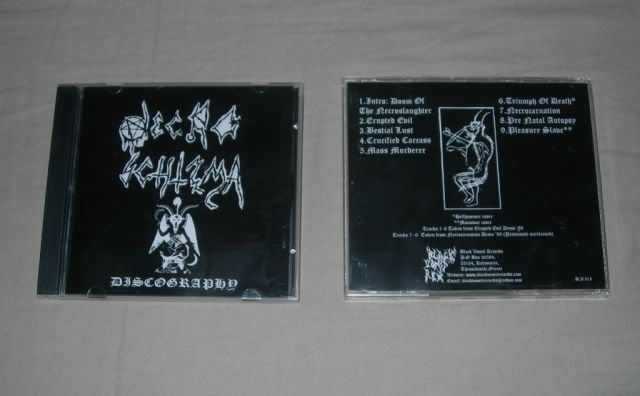 B.V013 Necro Schizma - Discography CD (10 euro)
For first time available on cd the full discography of Necro Schizma. It contains the Erupted Evil demo released back in '89 and the previously unreleased Necrocarnation demo recorded back in '90. Sadistic and obscure death/doom from Netherlands in its purest form.Limited to 500 copies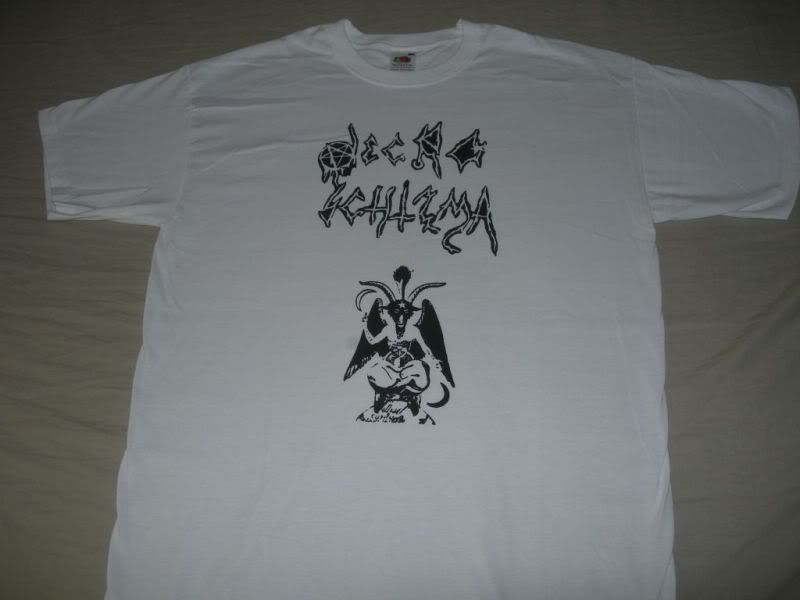 Necro Schizma SHIRT (14 euro)
High quality fruit of the loom shirts of this sadistic Dutch Death.Doom horde. medium,large,extra large available.Limited to 50 copies!