BLACK VOMIT RECORDS PRESENTS:
Almighty Sathanas - Tisha B'Aν 7'' EP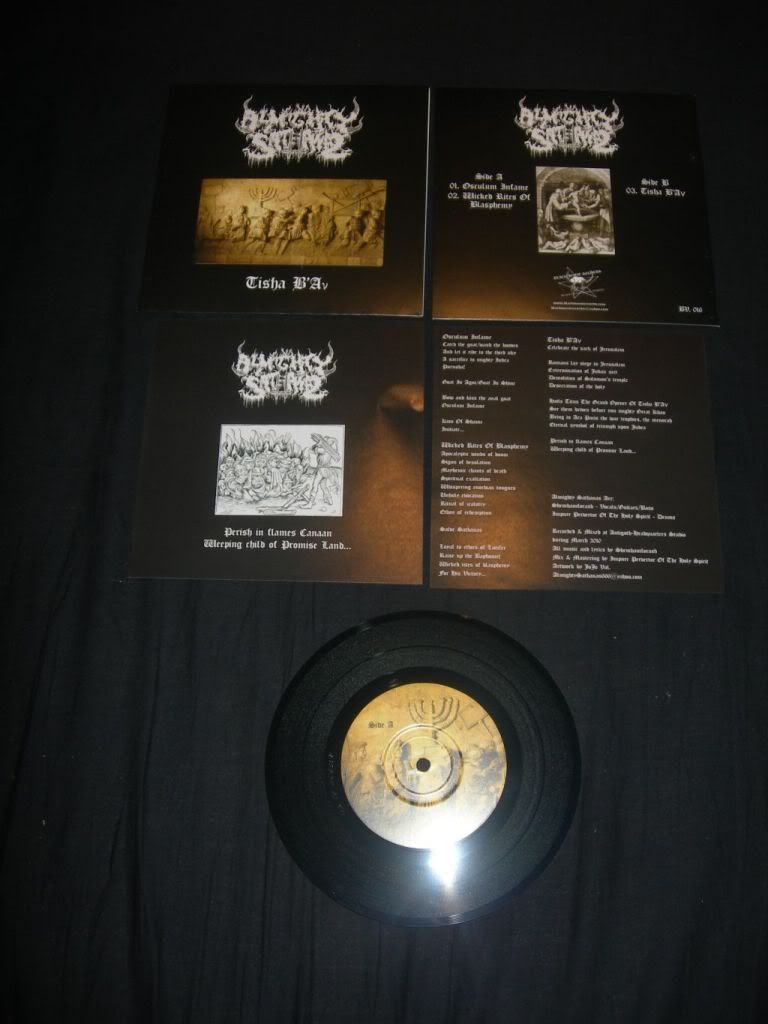 Obscure and occult black/death metal from Greece following the tradition of the ancients ones. Includes 3 new and previously unreleased songs. This release is limited to 500 copies and comes with both sides printed inserts including lyrics and artwork.

01 Osculum Infame
02 Wicked Rites Of Blasphemy
03 Tisha B'An